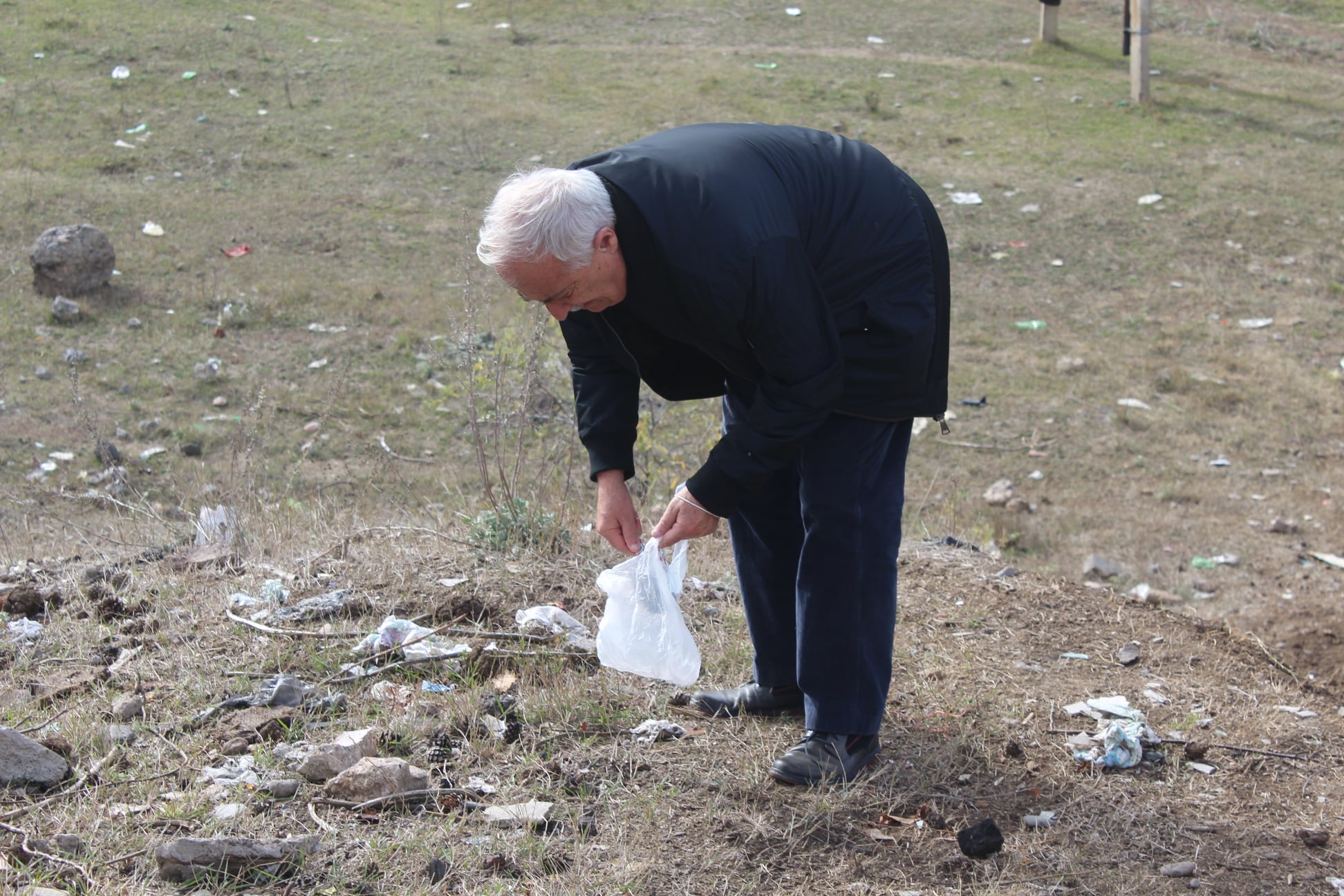 In 2019-2020, in the frames of Keep Georgia Tidy Project, Georgian Society of Nature Explorers "Orchis" has implemented field surveys at the dumpsites studied in the frames of this Project in western and eastern regions of Georgia. The findings clearly demonstrated that surroundings of the dumpsites are largely contaminated with toxic elements such are: Pb, Gd, Cu and Zn.
Therefore, in July 2020 GSNE "Orchis" carried out a range of works in Shida Kartli, Samtskhe-Javakheti, Kakheti and Kvemo Kartli Regions to clean up the surveyed dumpsites and apply Georgian zeolite (80% clinoptilolite) in these areas in order to improve soil quality with critical elements contained in zeolite and by reducing the content of the mentioned toxic elements (Pb, Gd, Cu and Zn) (i.e. to achieve soil bioremediation).
The purpose of the field surveys executed by GSNE "Orchis" on 7th and 11th November 2020 was to resample soil (in 2-3 months after the bioremediation activities) from the dumpsite areas that had been cleaned up and treated with zeolite, and to fulfil chemical analysis of these samples to see by the experimental results what positive impact may have the application of Georgian zeolite at dumpsites. At this time soil samples were taken from the dumpsites remediated with zeolite in the regions of Kakheti (Telavi, Gurjaani and Sagarejo Municipalities) and Samtskhe-Javakheti (Akhaltsikhe, Aspindza and Adigeni Municipalities).
GSNE "Orchis" plans to prepare a relevant methodological guideline based on the gained results and considering the main principles of the Law of Georgia on Conservation of Soils and Reclamation and Improvement of Soil Fertility. This guideline will discuss the aspects that facilitate improving of soil fertility at dumpsite areas present in Georgia and how to put such measures in practice.
The Keep Georgia Tidy Project aims to attain environmentally conscious generation, reduce pollution from municipal waste (40%) and cut greenhouse gas emissions (10%) in Georgia by 2023 as well as decrease the content of heavy metals by 10% in contaminated soil in targeted areas.