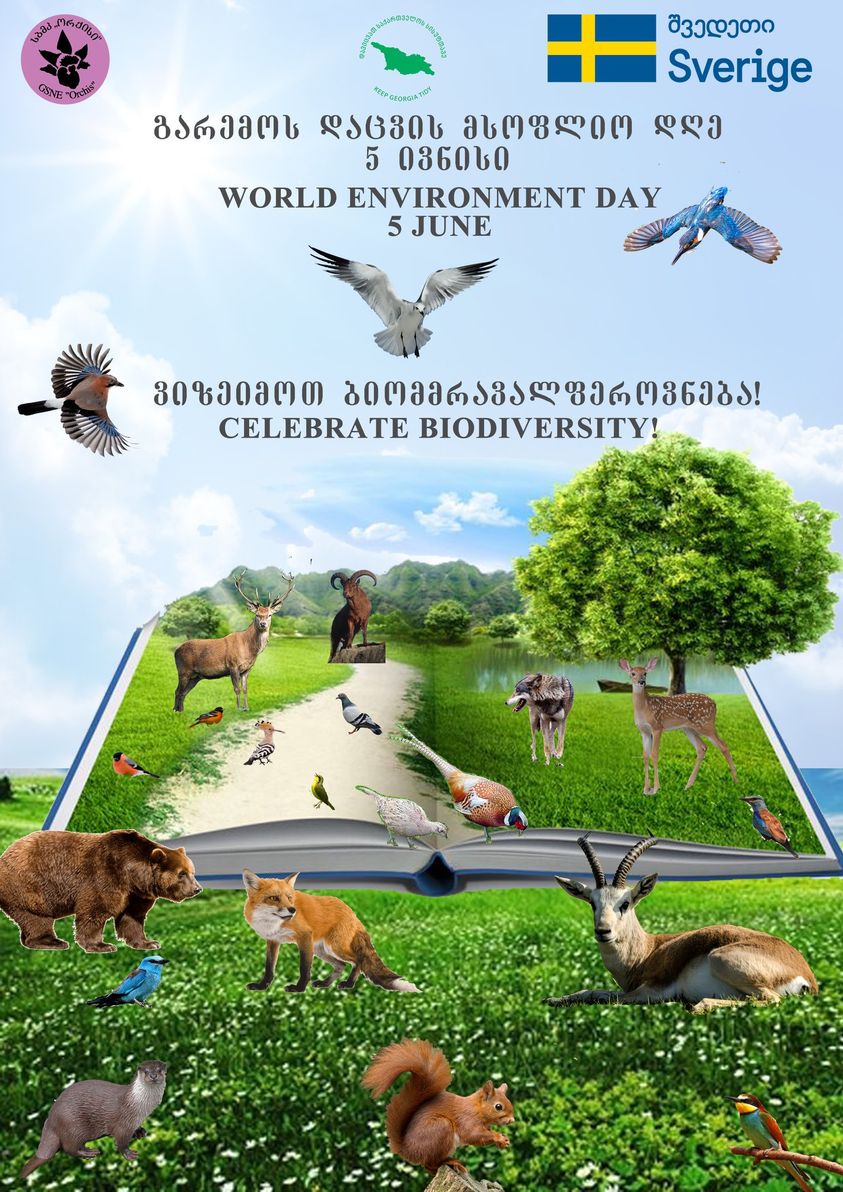 Millions of people all over the world celebrate this day to send a message to the society to acknowledge once more the need for harmonized co-existence of human being and environment as well as importance of common efforts made for the environmental protection to achieve well-being of the human.
World Environment Day (WED) was established in 1972 on the Stockholm Conference on the Human Environment. On the very first day of the Conference, UN General Assembly, resulting from discussions on the integration of human interactions and the environment, declared June 5 as World Environment Day. In 1974 the first time WED was celebrated on a global level and its main message was "Only One Earth". This was a robust awareness raising campaign targeted at ecological problems and sustainable consumption. After that it has established as a global platform for awareness raising of all segments of the society. Since then the world celebrates WED annually, on June 5 and selects annual theme/ message for it. Since 1987 they have begun rotating the center of these activities through selecting different host countries.
In 2019 Colombia, Germany and United Nations Environment Programme (UNEP) declared that Colombia will be a host country of this event in the partnership of Germany and it will be focused on biodiversity. This is timely and important considering ever growing threats for biodiversity and urgent need to eliminate consumptive attitude towards it. In 2020, the main theme/message of June 5 is "Celebrate Biodiversity".
The celebration of World Environment Day is very important event because UN has declared it as a flagship campaign facilitating to environmental protection measures and awareness raising.
Needless to say that Georgia, among them local governmental and non-governmental organization and public in general are engaged in the campaign devoted to this important day as they acknowledge that environmental protection and likewise the promotion of measures including awareness raising to achieve this goal are of high significance. Our organization is among them. We join activities devoted to World Environment Day and appeal to everyone to protect the environment and biodiversity with common efforts, as even small contribution of each of us will finally transform into a strong lever on the way towards the defined goal.
"Keep Georgia Tidy" Project is being implemented by a consortium of NGOs: Georgian Society of Nature Explorers "Orchis", Keep Georgia Tidy and Greens Movement of Georgia/Friends of the Earth-Georgia, through financial support of the Government of Sweden.