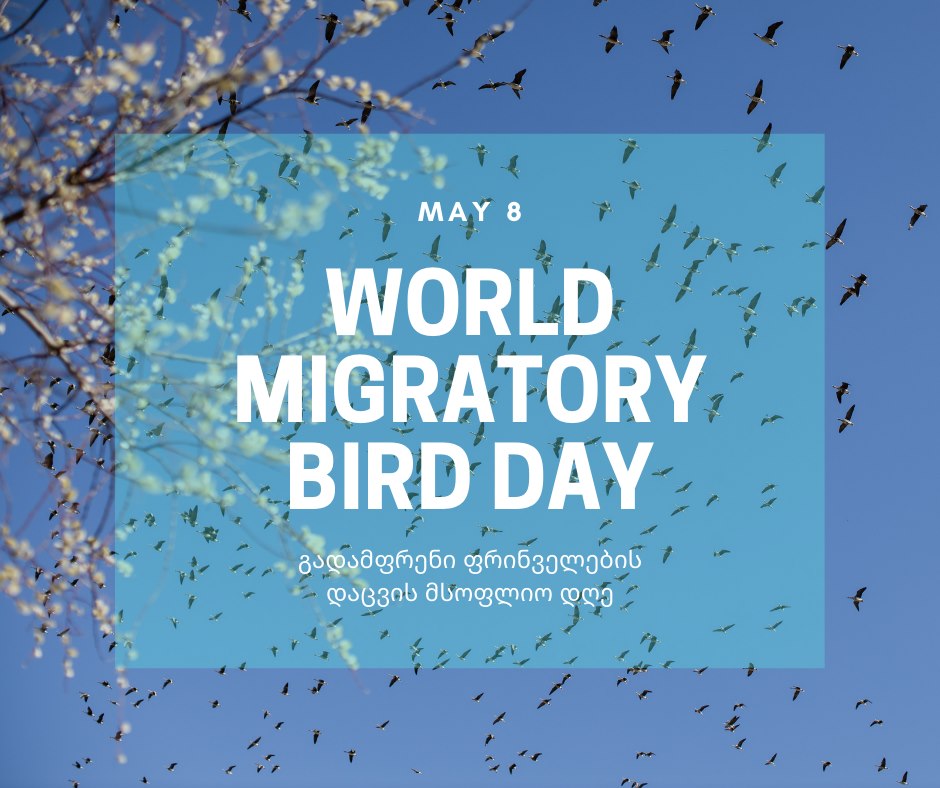 The World Migratory Bird Day is celebrated twice a year – in October and in May, because seasonal bird migration occurs in these months. The goal of celebrating the Migratory Bird Day is to attract attention to the need for their protection, because these birds face many threats in the modern world.
Birds shall overcome numerous barriers while migrating, when they fly long distances each year. Infrastructural development, agricultural practices, habitats loss due to global warming as well as poaching all entail decreasing of the migratory bird populations. Their migratory flyways cross boundaries of many countries. Thus, the problems could be solved through common and concerted action of these states.
The decreasing statics of the birds' populations is alarming. Their pollution and illegal trade with them are still a problem. Millions of seabirds, freshwater birds and terrestrial birds die because of plastic waste. They swallow fragments of such waste, or get entrapped in nets what kills them. The common action of the states is required to cease losing and decreasing of bird populations as well as their resting and nesting grounds. Therefore, in connection with the Migratory Bird Day, the United Nations calls all states of the world to protect migratory birds and their habitats.