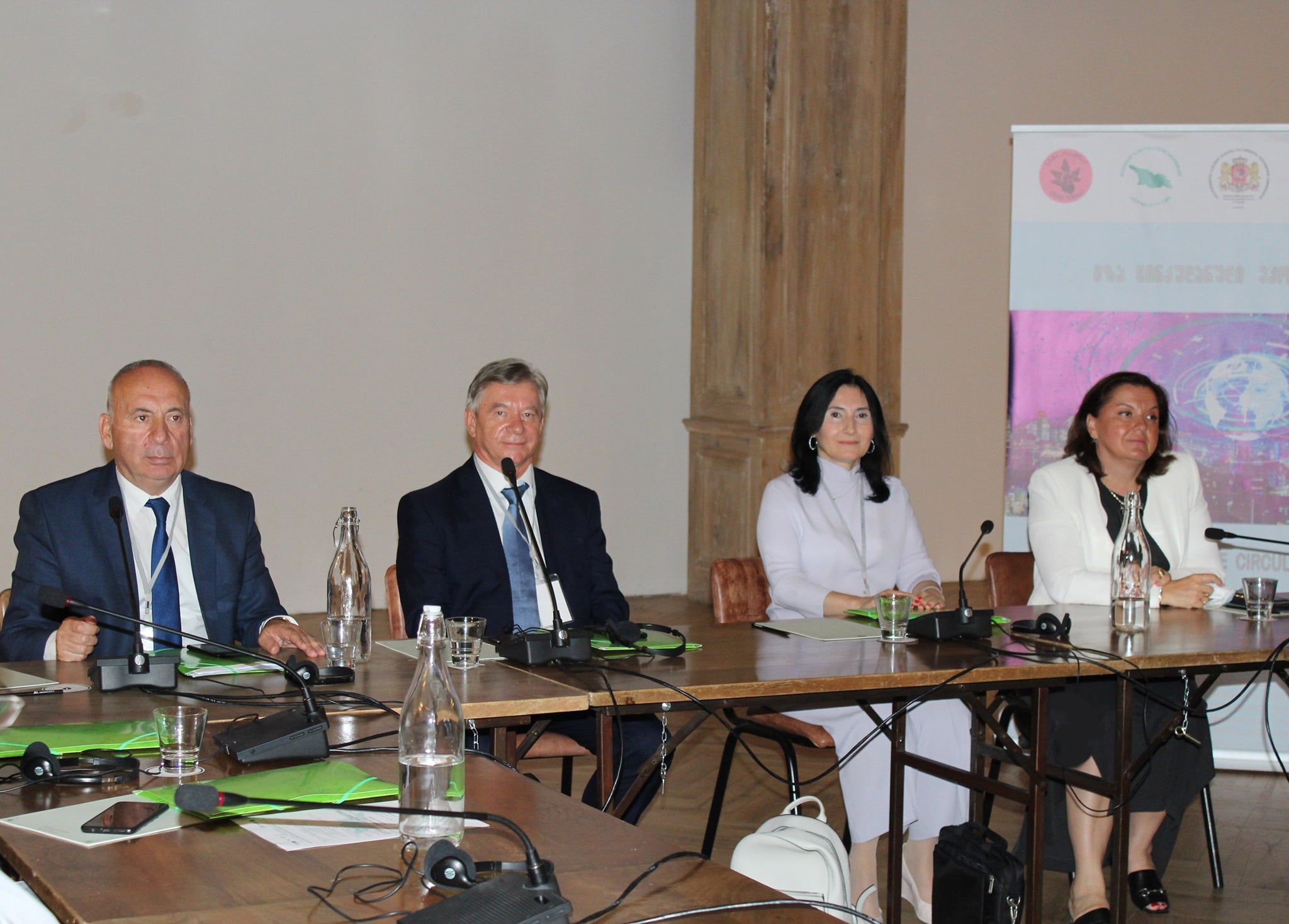 On 14th January 2021, Georgian Society of Nature Explorers "Orchis" organized an on-line meeting on circular economy mapping, where main goals and key objectives of circularity mapping for Georgia were discussed.
The participants of the meeting were the Deputy Minister of Environmental Protection and Agriculture of Georgia Mr. Solomon Pavliashvili, the member of the UN Advisory Board on Circular Economy and international expert in the field of environmental, social, governance and circular economy areas Mr. Dariusz Prasek, the Environmental Program Officer of Swedish International Development Cooperation Agency (SIDA) Khatuna Zaldastanishvili, the Chairperson of Georgian Society of Nature Explorers "Orchis" Mariam Kimeridze and work group of GSNE "Orchis".
The project that has been funded by the Government of Sweden and implemented by GSNE "Orchis" in close cooperation with the Government of Georgia aims to map circular economy in Georgia, including the following key aspects: mapping of circular economy in the country; identification and definition of appropriate quantitative national circular economy policy targets and circular ambitions; identification of sectoral circular economy opportunities; determining of priority sectors for circular economy initiatives and sector-specific policy options; developing of recommendations for the Circular Economy Roadmap and Strategy of Georgia.
Recently Georgia has entered on the path of accelerated transition to the circular economy, and is ready to use experience of advanced European countries and become a leader of the circular economy in the region with the support of the Government of Sweden.