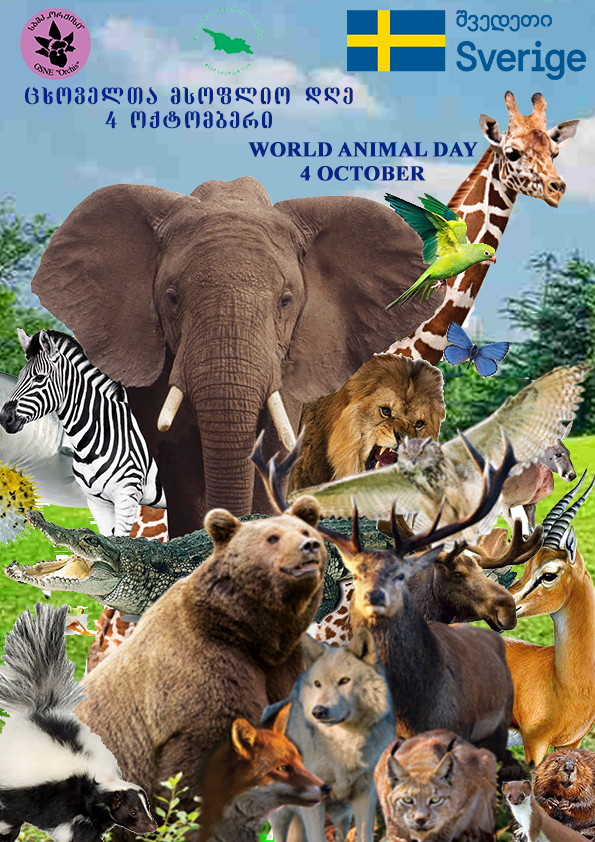 World Animal Day aims to remind people of their responsibility in relation to animals and ensure their protection and salvation. Nowadays, many countries around the world are actively discussing the conservation of endangered species, the unacceptability of cruelty to animals (equally to wild, domestic and companion animals), humane treatment of stray animals, improving the conditions for keeping animals in captivity and other critical issues. One of the effective ways to solve problems in this regard is to increase public awareness, and activities carried out in this direction, such as the celebration of World Animal Day, are of great importance.
The idea of establishing World Animal Day was originated by the German writer and cynologist Heinrich Zimmermann in 1925. For several years in Germany, Animal Day was celebrated on March 24. This date was then moved to October 4, which is not accidental. October 4 is the day of memory of St. Francis of Assisi, the founder of the Franciscan order, who is also the patron saint of nature and animals. Later, in 1931, at the International Animal Protection Congress in Florence, Zimmerman proposed the idea of declaring October 4 as World Animal Day. Since then, this date has been officially recognized and celebrated in many countries, the number of which is increasing.
On October 4, along with activities to protect wild animals, campaigns are also held to protect pets and companion animals, which is given great attention, including in Georgia.
It is noteworthy that in 1986 the Council of Europe adopted the Convention for the Protection of Animals used for Experimental Purposes, and in 1987 – the Convention for the Protection of Pet Animals.