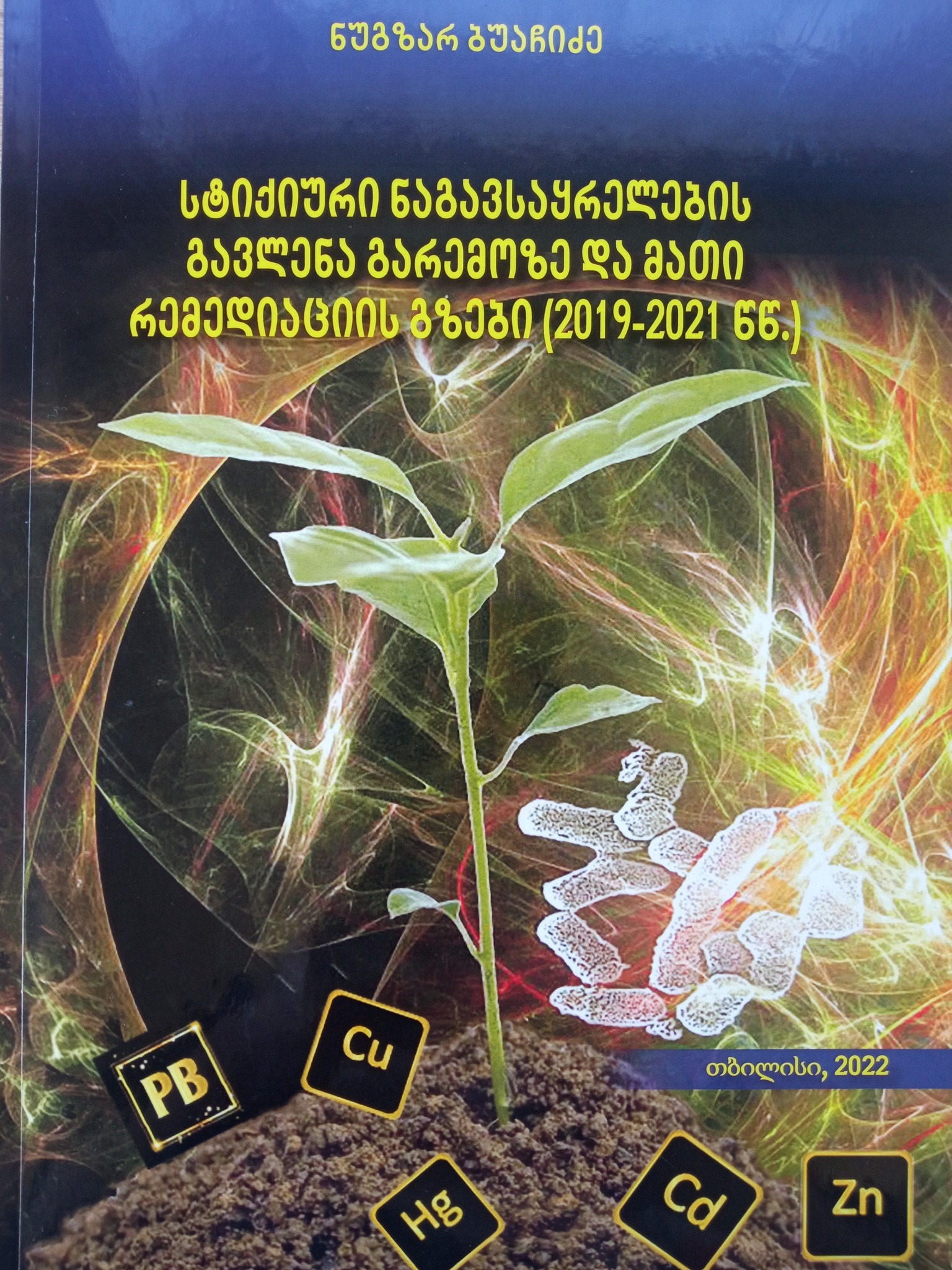 Georgian Society of Natural Explorers "Orchis" pleased to present a work titled "The Impact of Spontaneous Landfills on the Environment and Ways of their Remediation (2019-2021)," the author of which is Dr. Nugzar Buachidze, Chief Environmental Monitoring Expert at the GSNE "Orchis".
The paper describes the work that was carried out in 2019–2021 by the author together with the GSNE "Orchis" group; In particular, chemical analysis (determination of Pb, Cu, Zn, Cd, and Hg) of soil samples from spontaneous dumps located in the territories of municipalities of several Georgian regions (regions: Kakheti, Shida Kartli, Samtskhe-Javakheti, Kvemo Kartli, Mtskheta-Mtianeti) and based on the results obtained, the cleaning-remediation of the most polluted and visible landfills was carried out using a sorbent (zeolite) from Georgian mines, which itself implies the improvement of the soil quality of natural landfills and subsequent planting of greenery on them.
Illegal waste disposal in unobserved areas leads to the formation of spontaneous dumps. At this type of landfill, you can typically find a range of materials and objects, such as batteries, electrical appliances, air conditioners, and various household items, which often contain different types of contaminants. Additionally, such hazardous items as asbestos, tires, mercury thermometers, etc., often turn up in spontaneous landfills (due to the lack of polygons for hazardous waste in the country). Such illegal dumping can have a negative impact on human health and the environment in general.
This paper provides and evaluates the impact of some heavy metals that turn up on the territory of spontaneous (uncontrolled) dumps on the pollution degree of adjacent territories. To achieve this, in 2019–2021 the working group of the GSNE "Orchis" took soil and water samples from the most visible landfills for analysis, both from internal and adjacent areas, which were sent to the leading accredited laboratories in Georgia, where they determined the content of some heavy metals.
Studies have shown that the degree of soil pollution on spontaneous dumps using the zeolite-based Georgian sorbents, proposed by us, changes towards a decrease on numerous occasions. In our case, in particular, the concentrations of such heavy metals as Cu, Zn, and Pb have sharply gone down in the composition of the soil. The landfill soil remediation process of a given area is finalized with the planting of the vegetation that plays an important role in the phytoremediation process, and following that, there is a real possibility to get double-cleared green spaces instead of a spontaneous landfill.
This work was prepared by the Georgian Society of Natural Explorers "Orchis" within the framework of the Keep Georgia Tidy Project funded by the Government of Sweden.