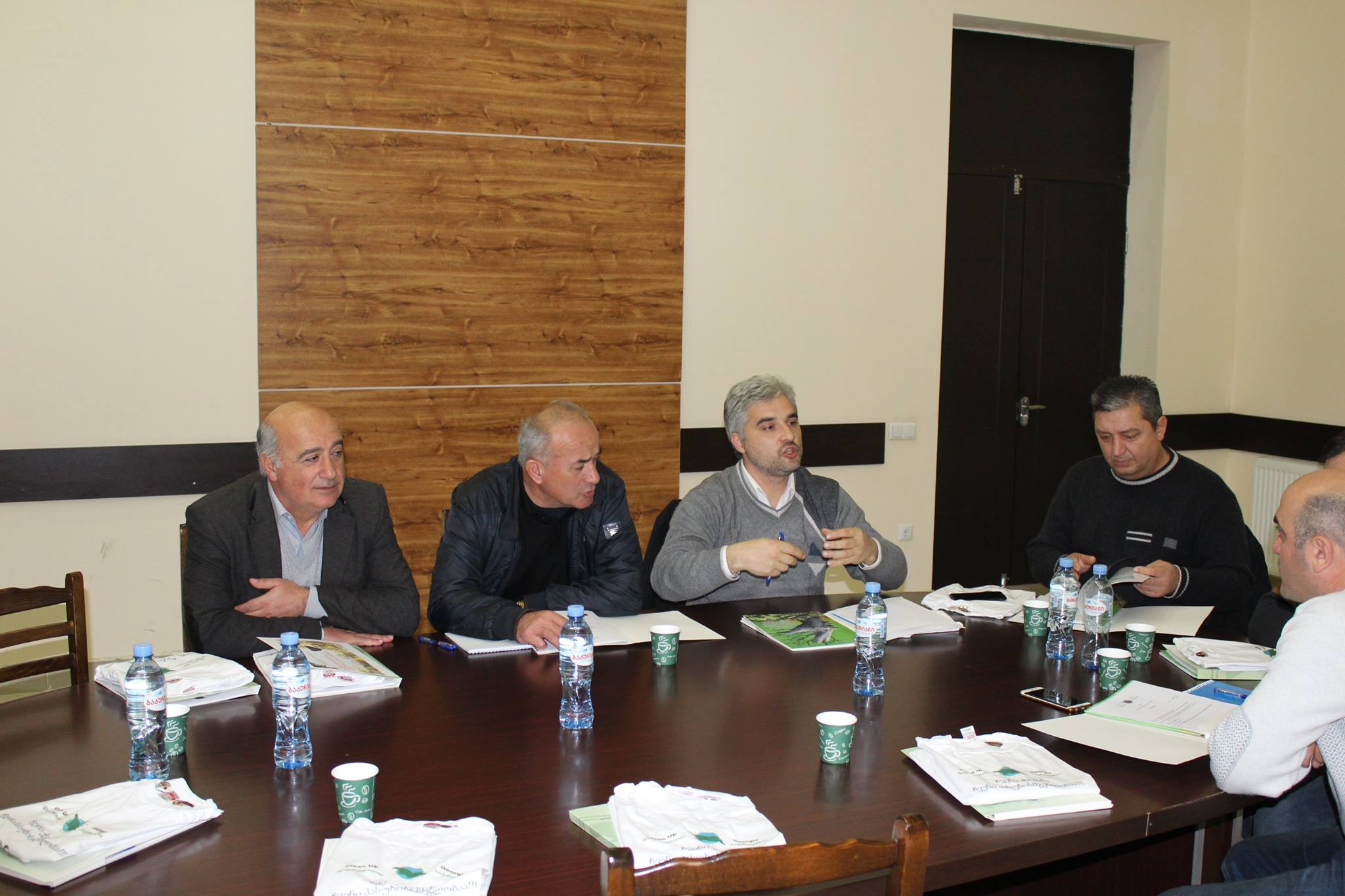 On 13th and 19th of December 2017, Georgian Society of Nature Explorers Orchis organized meetings in Tianeti and Telavi Municipalities. They were attended by representatives of City Halls of the mentioned municipalities.
The main topic of the meetings was the toxicity of some heavy metals and their health effects; besides, results of analytical tests of samples that were taken by Orchis from territories adjacent to waste dumpsites were discussed. Meeting participants showed their interest for discussed topics, that proves the desire of the society to live in clean environment and take active part in solution of waste management issues.
The project "Clean Up Georgia" is being implemented by a consortium of NGOs: Georgian Society of Nature Explorers "Orchis", "Greens Movement of Georgia/Friends of the Earth-Georgia" and "Raising of Ecological Awareness and Waste Management" with the financial support of the Government of Sweden.